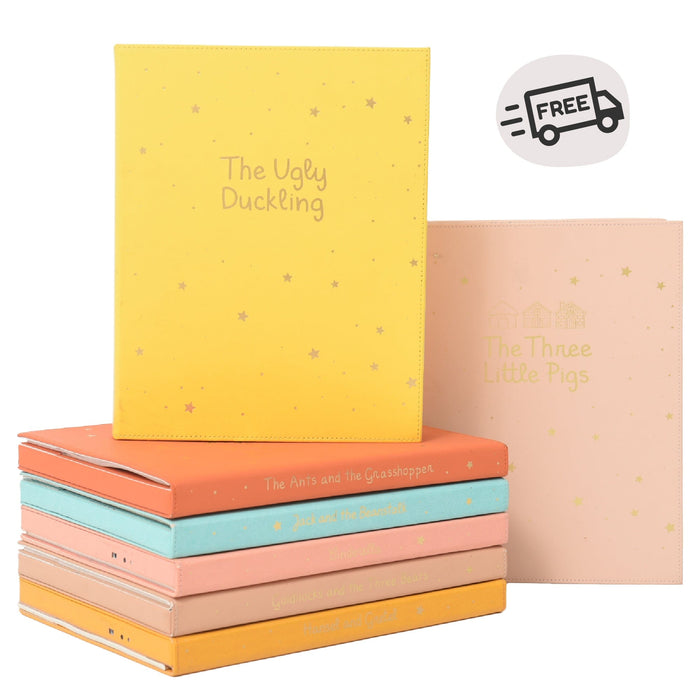 Recordable Collection Bundle
Sold out
Original price
$280.00
-
Original price
$280.00
📖 Description

Explore classic fables with a modern twist in The Recordable Collection Bundle by Cali's Books. These beautifully illustrated tales teach values like perseverance and dedication while promoting gender equality and word recognition. A must-have for every child's bookshelf, this bundle features stories like "Hansel and Gretel," "Goldilocks and the Three Bears," "The Three Little Pigs," "The Ant and the Grasshopper," "The Ugly Duckling," "Cinderella," and "Jack and the Beanstalk."

Cali's recordable book collection is all about transitioning to longer stories and listening to fairy tales through the voice of our favorite storyteller.
📚 Features

Each Recordable Book comes with a total of 50 seconds of recording per page. You can listen to the pre-recorded version and read the text here.

11 x 8 inches of vegan leather bound book with paper pages that look and feel like an authentic book.

Find out how to record your book in this video made just for you by Cali!
🔋 Batteries

This book is gift-ready! It comes with 3 size AAA batteries that can be easily replaced and a specially designed gift box!
🚛 Shipping

2 -5 business days depending on your location. Order before 2PM local time for same day processing.

FREE (US Only) $75 and above. Shipping starts at $5 for orders below $7.00 and $7 for orders below $75.

Order before 12PM for next day delivery.

Worldwide Shipping is currently unavailable directly on site please contact us at hello@calisbooks.com and we will help you order internationally!
🏆 Lifetime Warranty

100% warranty against defects for a lifetime. 🥳

We're all about creating that lifelong bond and growing up with your family!

Books can be replaced for ANY reason. Includes chewed, drooled on, ripped, driven over, flushed, or anything else your children or pets can find to do to damage the book. 🤪
💛 Happiness Guarantee

You've got 30 days from the delivery date to return books purchased at www.calisbooks.com in unused condition. No questions asked! Shipping costs are non-refundable.
Learn to read with audio
15 pages of pre-recorded stories
50 seconds to record on each page
Word recognition for early readers
Easy to press button on paper pages
Vegan leather hardcover casing
Hand drawn illustrations on each page
Using recordable books with your child
On the go
Compact and easy for little hands to hold. You can use it in the car, in the train or on the plane!
Reading together
Create some quality screen free time with your little one. Bonding over books is a guaranteed way to foster a long lasting love for reading.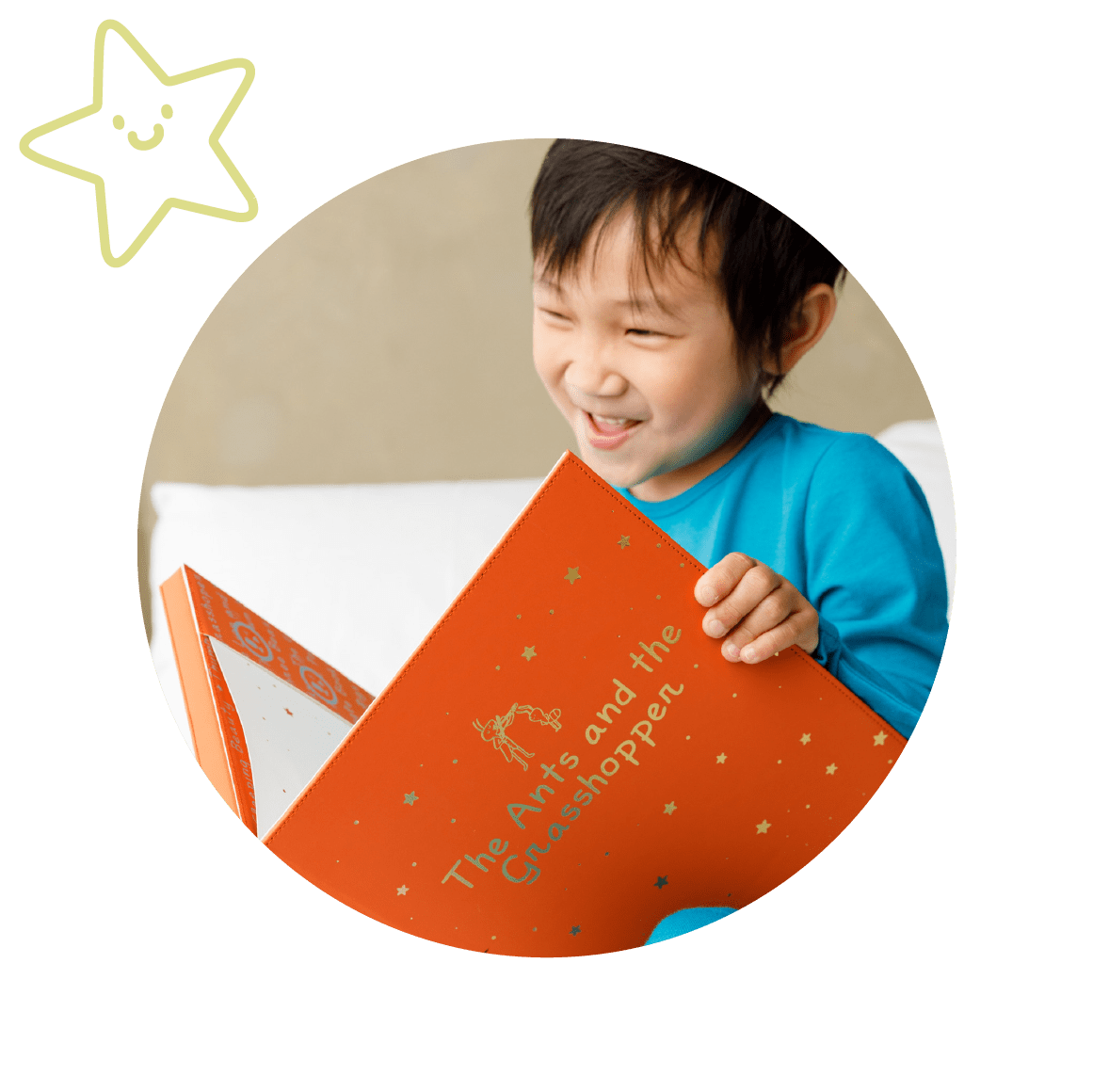 Evening snuggles
Get tucked in and wind down with recorded story time. Cali's recordable books have soothing voice and hand drawn illustrations that will keep distractions at bay.
Save when you create a bundle
Select a purchase option to pre order this product